Meet Our 2020 Judges
Our panel of esteemed judges include representatives from the business community, academia and government.

With their wealth of experience and knowledge, the judges will select the winning organisations most deserving of the Singapore Apex Corporate Sustainability Awards.
Awards Category: Sustainable Business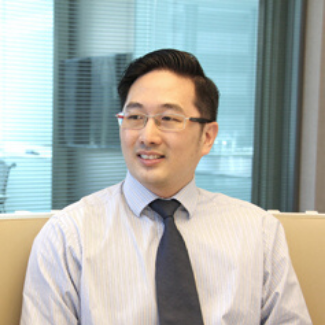 Mr Ian Hong
Partner
KPMG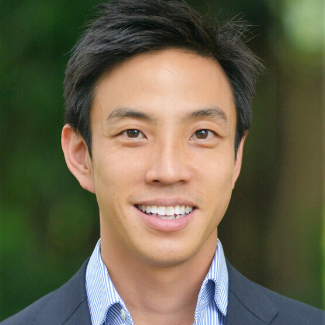 Mr En Lee
Head of Sustainable and Impact Investments, Asia
LGT
Mr Melvin Yong
Assistant Secretary-General
National Trades Union Congress (NTUC)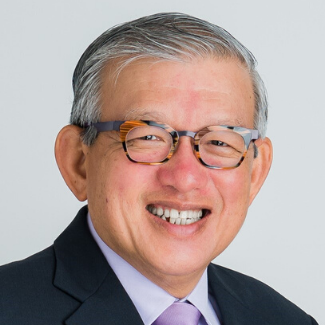 Mr Ho Meng Kit
Chief Executive Officer
Singapore Business Federation
Prof Annie Koh
Vice President, Business Development
Singapore Management University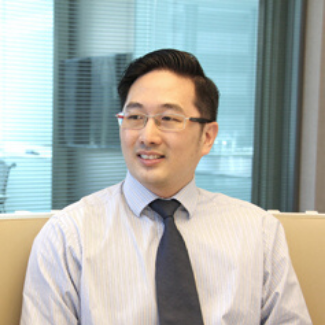 Mr Ian Hong
Partner
KPMG
Ian has over 18 years of experience in both professional and commercial practice and leads the KPMG Singapore Sustainability Advisory and Assurance team. He is a member of ISCA Corporate Reporting Committee, which has been tasked to increase the awareness and quality of sustainability reporting in Singapore.

Ian has experience in the reporting and monitoring of controls and development of KPIs for his clients. He has been advising and supporting various companies across sectors in developing their sustainability governance structure, sustainability programs and sustainability report to achieve alignment with local stock exchange regulations and global frameworks.

Ian contributes to sustainability reporting thought leaderships and publications and has conducted sustainability workshops, briefings and roundtables. He participates actively in sustainability forums and panel sessions organised by regulators, professional bodies and industry associations, and sits on the judging panel for the ASEAN CSR Awards and the Singapore Environmental Achievement Award (SEAA) where he is involved in the development of the judging criteria to identify companies with good sustainability reporting practices in the region and their respective sectors.
Mr Melvin Yong
Assistant Secretary-General
National Trades Union Congress (NTUC)
Mr Melvin Yong Yik Chye is currently Assistant Secretary-General of the National Trades Union Congress (NTUC). He is also Director for NTUC's U Associate, as well as Supervising Lead for the Labour Movement's Electronics, Marine & Engineering Cluster. Concurrently, he is Executive Secretary of the National Transport Workers' Union (NTWU) and the United Workers of Electronics & Electrical Industries (UWEEI). He is also Adviser to the Housing & Development Board Staff Union (HDBSU) and Trustee of the Union of Security Employees (USE).

Active in industrial relations and a firm believer of workers' training, Mr Yong is a Member of NTUC's Training Council and the Resource Lead of NTUC's Training Committee (Manufacturing). He is also Deputy Chairman of the NTUC's Industrial Workers' Education & Training Fund Committee and a Member of the Industrial Relations Council.

An advocate for consumer protection, Mr Yong is Vice President of the Consumer Association of Singapore (CASE) Central Committee and Chairman of the Consumer Empowerment Panel.

Representing the Labour Movement at the national level, Mr Yong is President of the IndustriALL Singapore National Council. He is a member of the Singapore Workplace Safety & Health Council and a Member of the Tripartite Oversight Committee on WSH. He is also a Member of the Manufacturing and Land Connectivity sub-committees under the Future Economy Council. He is a Member of the Public Transport Tripartite Committee and chairs the Land Transport ITM Steering Committee which oversees the manpower development in the public transport industry. He is also a Board Member of the Land Transport Authority.

Mr Yong is an elected Member of Parliament for the Tanjong Pagar Group Representative Constituency and Chairman of the Tanjong Pagar Town Council. He is an Executive Committee Member of the Singapore Parliamentary Society and sits on the Government Parliamentary Committees for Transport, Health and Social & Family Development.

Mr Yong was awarded a scholarship in 1992 by the Singapore Police Force to study Accountancy at Nanyang Technological University. In 2005, he graduated with a Master of Science in Criminal Justice from the University of Leicester.

Mr Yong is married with two children.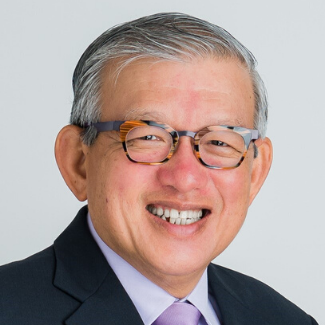 Mr Ho Meng Kit
Chief Executive Officer
Singapore Business Federation
Mr Ho is the Chief Executive Officer of SBF. The SBF is the Apex Business Chamber of Singapore with membership from more than 26,800 top companies.

Prior to joining SBF in 2011, Mr Ho held a variety of senior policy and executive positions in Singapore Government including four years as Principal Private Secretary to then Senior Minister Lee Kuan Yew; as Deputy Secretary in the Ministry of Trade and Industry and the Ministry of Foreign Affairs. He was also Chief Executive of the Singapore Broadcasting Authority, Land Transport Authority and Managing Director of the Economic Development Board. Mr Ho currently serves on Singapore's APEC Business Advisory Council and several Singapore public sector Advisory Councils and Boards. He is a Board Member of the SBF Foundation. Mr Ho is also a Fellow of the Singapore Institute of Directors.
Prof Annie Koh
Vice President, Business Development
Singapore Management University
Professor Annie Koh is Vice President of Business Development, V3 Group Professor of Family Entrepreneurship, Professor of Finance (Practice) at Singapore Management University (SMU). She is also the Academic Director for two-university level institutes – the Business Families Institute and International Trading Institute. Her previous portfolios at SMU included positions as Associate Dean, Lee Kong Chian School of Business and Dean, Office of Executive & Professional Education.

A notable conference speaker, panel moderator and commentator, Annie is a member of the World Economic Forum Global Future Council on New Education and Work Agenda and, a board member of Keppel Prime US REIT and Prudential Assurance Company Singapore Pte Ltd. In addition, she chairs the finance and investment committee of GovTech Singapore Board, and the Asian Bond Fund 2 Supervisory Committee of Monetary Authority of Singapore. She has been an appointed board member of Singapore's Central Provident Fund since 2014 and serves on the HR Transformation Advisory Panel and chairs the TAFEP Awards. In 2019, Annie is appointed a member of Customs Advisory Council and advises a number of startup firms such as Stashaway and Staff-on-Demand, in addition to serving as advisor to private firms such as PBA Group and SWAT of Goldbell Group. Annie previously served on K1 Ventures board from 2013-2017 and Health Management International Ltd from 2016-2019.

A Fulbright scholar, Annie earned her PhD in International Finance from Stern School of Business, New York University (1988). Her research interests are in Family Office and Family Business, Investor Behaviour, Alternative Investments and Enterprise Risk Management. She co-authored Financial Management: Theory and Practice, An Asia Edition (2014), and Financing Internationalisation – Growth Strategies for Successful Companies (2004), and author of a number of Asian family business cases and survey reports.

Annie is awarded the Singapore Public Administration Medal, Bronze (2010), Silver (2016), and the Adult Education Prism Award (2017) for her contributions to the education and public sectors.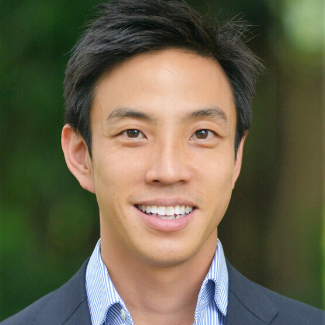 Mr En Lee
Head of Sustainable and Impact Investments, Asia
LGT
En Lee is the Head of Sustainable and Impact Investments, Asia at LGT, the world's largest family-owned private banking and asset management group with over US$200bn in assets under management. He leads the Asia team and manages the regional impact investment portfolio in Southeast Asia and China, serving on the boards of several portfolio organizations in the Philippines, Thailand, and Indonesia. He is a Partner of LGT Lightstone, the firm's global impact investing initiative, and a member of the LGT Sustainability Board. Before LGT, En was an Executive Director at Goldman Sachs advising investment funds.

A recognized industry pioneer, En serves on the World Economic Forum ESG Advisory Group, China Green Finance Committee, and the Asia Investor Group on Climate Change. He is an LP Advisory Committee Member of Triple P Financial Inclusion Fund, a Steering Committee Member of Harvard Business School's Impact Investing Group, an Entrepreneur In Residence at INSEAD, and an Adviser to B Corporation. En graduated from the Advanced Management Program at Harvard Business School and is a CAIA charterholder. He was selected as an Aspen Institute Finance Leaders Fellow and is a member of the Aspen Global Leadership Network.
Awards Category: Sustainable Solutions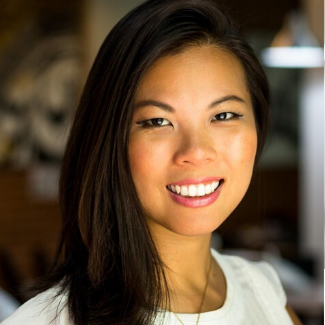 Ms Grace Sai
Co-Founder
Found8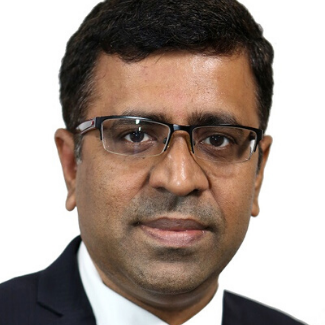 Mr Ravi Krishnaswamy
Vice President & Global Leader Energy & Environment Practice Singapore
Frost & Sullivan
Prof Vladan Babovic
Professor
National University of Singapore
Prof Gerard George
Dean, Lee Kong Chian School of Business
Singapore Management University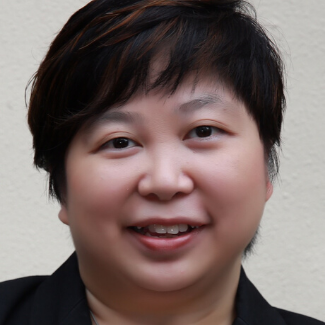 Ms Heng Li Lang
Senior Director
Temasek Foundation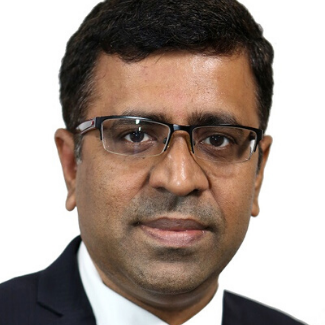 Mr Ravi Krishnaswamy
Vice President & Global Leader Energy & Environment Practice, Singapore
Frost & Sullivan
Ravi Krishnaswamy heads Frost & Sullivan's Energy & Environment Practice in the Asia Pacific region and is based in Singapore. Ravi has spent more than twenty years in the Energy & Environment sector, both in engineering and business consulting functions, as a design engineer, project manager, senior industry analyst and research director. He is also Frost & Sullivan's in house expert on clean technologies and utilities. After graduation, Ravi joined ABB and subsequently he worked for Doosan Babcock, before joining Frost & Sullivan in 2001.

Ravi has advised clients on market entry, geographic expansion, new product launch, competitive strategies, roadmap development, business planning and strategic partnering. Ravi has directly managed and guided several consulting engagements on industry areas as diverse as Smart Grids, Renewable Energy, Power & Gas Transmission, Datacenter Energy, Water & Wastewater Treatment, Building Automation and Oil & Gas upstream technologies. Ravi has consulted for many multinational corporations and regional businesses including Siemens, Toshiba, General Electric, Alstom, Eaton Electric, Cummins, Caterpillar, Samsung Group, Schneider Group, and Hitachi.

Ravi has also worked on economic and regulatory consultancy for the Energy market regulator in Singapore, including review of CAPEX plans submitted by the power utility, review of the gas retail market and establishment of secondary gas trading market. Ravi was also involved in development of green technology roadmap for the Government of Malaysia.

Ravi is highly sought after for his insights and has been quoted in prestigious publications including New York Times, Financial Times, Bloomberg, Business Week, Business Today, The Straits Times. He has also appears on television channels such as CNBC, Bloomberg, Reuters and Channel News Asia, as a guest industry expert. He is a seasoned presenter, having spoken widely in several industry conferences in Asia Pacific and North American regions.

Ravi's current management responsibilities in Frost & Sullivan include business unit profit & loss, growth strategies, research planning, quality control, industry thought leadership, strategic review of consulting delivery and managing client relationships.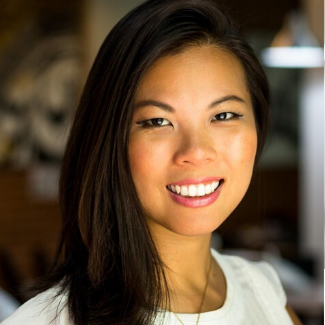 Ms Grace Sai
Co-Founder
Found8
Grace is the Co-Founder of Found8 (a merger between Found. and Collision 8), a reputable co-working community of entrepreneurs and corporate innovators. She and her team are often pioneering ways to build innovation ecosystems bottom-up; growing entrepreneurs through curated communities, spaces, funding, mentoring and access to corporates.

More recently, Grace is a Kauffman Fellow and leads Found8 Corporate Innovation, a partner to corporates embarking on their innovation journeys. She is also a Managing Partner of Found. Ventures, a seed fund investing in early stage tech companies.

Regarded as a node of entrepreneurship ecosystem in Asia and speaks widely on that topic, she has been invited by the Prime Minister's Offices in Singapore and Malaysia, Angela Merkel, Mayor Park, Prince Constantijn of the Netherlands, Hiroshi Mikitani of Rakuten, amongst others; to share her inputs. She is an Entrepreneur-in-Residence at INSEAD and a TEDx Singapore speaker. She was also the founder of Books for Hope, a social enterprise in childrens' education in Indonesia, where she lived for 3 years.

Grace has been nominated as Gen T by Singapore Tatler (2018), Great Women of our Times by Women's Weekly (2017), 40 Under 40 by Prestige Singapore (2014) and is a UN Women Entrepreneurship Day Ambassador.

She resides in Singapore and has an MBA from University of Oxford where she graduated with Distinction and was a Skoll Scholar (funded by Jeff Skoll, the co-founder of eBay). In 2017, she completed her second Masters in Coaching and Consulting for Change (Organizational Psychology) at INSEAD, also with a Distinction. Her thesis was on "A Rudimentary Framework on Startup-Driven Corporate Innovation using the Grounded Theory Methodology: A Psychodynamic Approach". She speaks 6 languages.
Prof Gerard George
Dean, Lee Kong Chian School of Business
Singapore Management University
Prof George is the Dean of the Lee Kong Chian School of Business at Singapore Management University (SMU) and a committee member of Global Compact Network Singapore's Management Committee.

Prof George was also a member of the Corporate Governance Council of the Monetary Authority of Singapore tasked to redraft the Corporate Governance Code of Singapore in 2017.

An award-winning researcher and teacher, he has published over 100 articles in leading journals. His areas of interest are in innovation, entrepreneurship, sustainability and tackling grand challenges in society. He was awarded a prestigious Professorial Fellowship from the UK's Economic and Social Research Council to work on socially-inclusive innovation in areas such as natural resources, healthcare, and energy.

For his contribution to further education and research, Prof. George was awarded Fellowship of the City & Guilds of London Institute. He is also Fellow of the Royal Society of Arts, Manufactures and Commerce.
Prof Vladan Babovic
Professor
National University of Singapore
Vladan is a leading scientist in the field of hydroinformatics where he has been spearheading research in artificial intelligence, machine learning and computer modeling of hydraulics and hydrological phenomena from early 1990s. In more recent years, his work on flexibility and real options pertaining to decision-making under deep uncertainties in water- and climate-related domains is gaining wider recognition.

In addition to being a leading researcher and educator, Vladan is a scientist entrepreneur who was instrumental in securing funding and subsequently lead establishment and managed growth of research institutes, 65 million Singapore Delft Water Alliance (SDWA) and NUSDeltares, for both of which he served as the founding Director. Under his leadership SDWA and NUSDeltares were recognized in March 2014 by prestigious Winsemius Awards. He is founder of Hydroinformatics Institute pte.ltd. (www.h2i.sg) and serves on its Board of Directors.

Vladan is a Chartered Engineer and a Member of the Institution of Engineers (Singapore).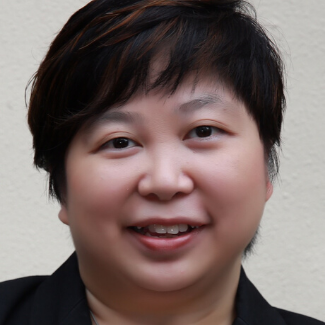 Ms Heng Li Lang
Senior Director
Temasek Foundation
Ms Heng joined Temasek Foundation Connects and Temasek Foundation Ecosperity as Senior Director in 2017.

Prior to joining Temasek Foundation, she had more than 20 years of experience in the public sector. She held various senior appointments with the National Council of Social Service, the Singapore Tourism Board and the Media Development Authority of Singapore, managing portfolios including Business and Capability Development, Policy and Strategic Planning, Human Resource, Fundraising and Relations Engagement.

In 2006, she was awarded the National Day Award (Commendation Medal) to recognise her contributions to the Singapore civil service. Ms Heng graduated from the National University of Singapore with an Honours Degree in Statistics.